Register / ask a question about our treatment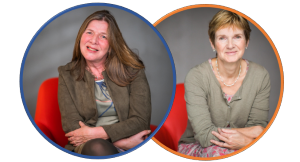 You can reach our colleagues Katja Zuur or Grada Weggeman by filling out this contact form. They will be glad to answer all your questions about our type 1 diabetes care. Please pay attention to the waiting list we have at the moment (2022).
---
Ik wil meer informatie over de behandelmogelijkheden die Diabeter mij kan bieden.
Diabeter
is gewaardeerd op ZorgkaartNederland.
Bekijk alle waarderingen
of
plaats een waardering
Frequently asked questions
Do you have a waiting list?
Yes, we have a waiting list for those who receive type 1 diabetes care elsewhere at the moment. Note: Newly diagnosed type 1 diabetes patients with a referral of a doctor we see the same day.  For people with type 1 diabetes care already elsewhere, the following applies:
We receive many enquiries of people with type 1 diabetes that are considering to come to Diabeter for their treatment. Our capacities for new patients however are limited, given the fact we think every new patient deserves a good amount of coaching and expertise of our medical team. Therefore, we use a waiting list at the moment (2022). This waiting list differs per location or type of care (adult or pediatric care). Here you can find the recent numbers per location and type of care. 
Of course you can apply for the waiting list. As soon as we see an opportunity to start up your treatment we will give you a call. Katja or Grada can give you more information. Just fill out the form above.
How does the Dutch health care system work?
Are you moving to The Netherlands and do you have type 1 diabetes? We can imagine you have a lot of questions about health care insurance, coverage of insulin, diabetes pumps and / or CGM in Holland. Go to our page: Type 1 diabetes care in Holland and we will answer as many questions as possible. 
Do you also treat type 2 diabetes?
No. We are specialised in the treatment of type 1 diabetes and Mody diabetes.
I do not live near one of your five diabetes centres. Is is still possible to receive treatment from you?
Yes, that sure is possible as long as you live in The Netherlands. Many of our patients do not live very near their Diabeter location. They find the trip to Diabeter very worthwile. Usually you go to Diabeter 3 or 4 times a year, except for the starting phase of your treatment. Depending on your situation we can do a number of consults online.