We provide type 1 diabetes health care in The Netherlands
The mission of Diabeter: a future without diabetes complications
Diabeter is the specialized treatment centre for type 1 diabetes in children and adults (all ages). Not only do we want to provide good diabetes care, we also want to make diabetes care better. We are working on a future without diabetes complications for all of our patients. 
Living a healthier life with diabetes
An A1c *) as low as possible and a high Time in Range (TIR) is important because every (even small) improvement of your glucose regulation means a smaller chance in developing complications. Over 3000 people with type 1 diabetes who receive treatment from us, live a healthier life that way, or in case of children, grow up healthier in the long run. Diabetes complications are avoided as much as possible. 
*) The A1c is a yardstick for average value of the blood glucose level over the past two to three months. Set value for children is <7,5% (< 58 mmol/l.).
Our story
Diabeter was founded in 2006 by pediatricians Henk-Jan Aanstoot and Henk Veeze. They were of the opinion that diabetes care for children and young adults could be better. These children and young adults deserve a future without diabetes complications. And this calls for an independent specialized centre where diabetes is the only focus of attention. The need for such a centre proved to be much larger than expected. We had hoped to be able to treat about 400 children and young adults with type 1 diabetes, but at present we have already reached the figure of over 3000, in establishments in Rotterdam, Deventer, Groningen, Eindhoven and Schiphol.
Related:
Diabeter, different through focus and innovation
The care for children and  adults with type 1 diabetes deserves a specialized treatment centre with a complete focus on type 1 diabetes. It is this focus that enables us to provide optimal care for (young) people who grow up or live with this chronic disease. Diabeter does not only provide care, it also plays an active role in making this care better. We do so by participating in scientific research that is aimed at giving the target group a life without diabetes complications. In the end this must lead to a definitive cure for type I diabetes. 
The newest insulin pump and sensor technology
To make diabetes care better, we use the newest technologies available for people with type I diabetes. We also participate in national and international scientific research, aimed at better treatments and ultimately at curing diabetes.
Accessible 24 hours per day
Diabetes is a permanent condition. Therefore, we are there for you seven days a week, 24 hours per day. You can contact one of Diabeter's medical specialists or type 1 diabetes nurses without intervention from others for questions and consultation. We also offer daily telephone consultations and we are available by email, which is answered within one or two working days.
E-health: 
Diabeter provides almost real time personalized care by remote monitoring of blood glucose levels. In case of the newest diabetes technology (such as hybrid closed loop systems as 780G), this is uploaded automatically to your medical record at Diabeter.  In case of a glucose meter or insuline pump you can easily upload these levels.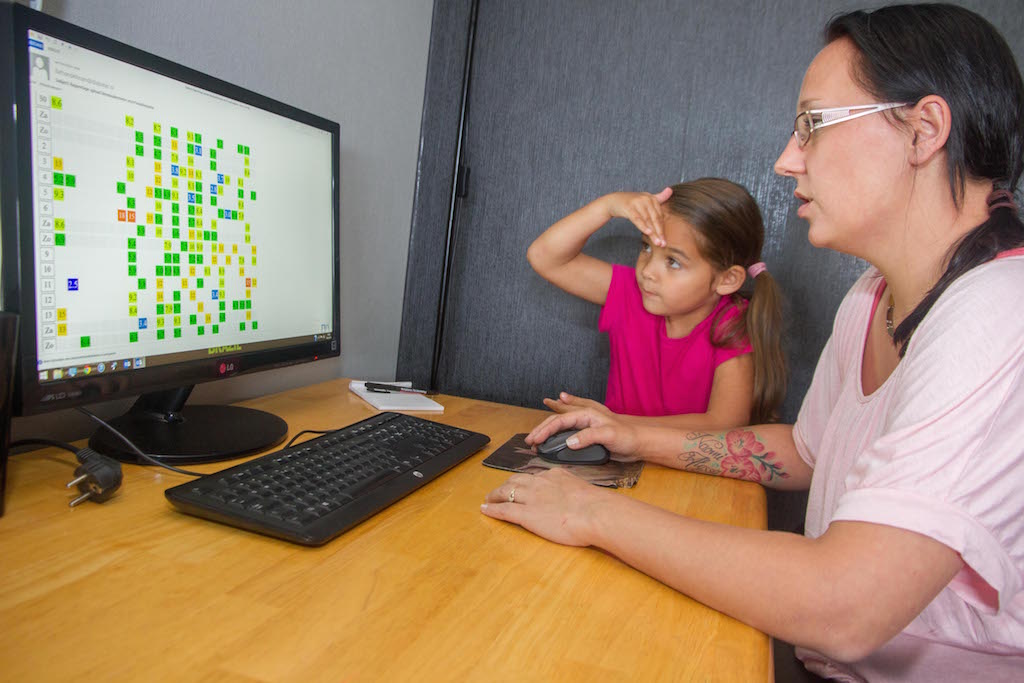 Care and research
Children and young adults with type I diabetes deserve optimal care. It is precisely for this reason that Diabeter was founded in 2006. But just providing good care is not enough. Diabeter wants to make care better. It wants to establish that these people can look forward to a future without diabetes complications, and ultimately strives for a future in which type I diabetes can be cured. This means that research is a very important subject for Diabeter. For this, we developed a separate website with information and news.
Education and motivation
Diabetes care demands many daily actions. 'It's an extra job besides your usual work', parents and patients sometimes say. For this, Diabeter can offer education and direction, also for the patients' surroundings. We organize home and school visits and meetings for parents, children and special meetings for our patients' teachers. For Diabeter personal and intensive contact are essential. In the past, outpatient consultations were priority, but now the contact in between consultations via email, uploads and telephone have become an important part of our diabetes care. This gives us the opportunity to continuously adjust the diabetes settings if need be. And we do much more now than just adjust for the patient: we teach parents and patients to do this themselves. This means they can live a much more flexible and dynamic life than ever before.
Get to know more 
Did you recently move to The Netherlands? And do you have questions about the Dutch health care system in general and your type 1 diabetes care in particular? Here you will find useful info. 
Would you like to know more about our possibilities for type 1 diabetes care for you? You can easily get in contact with our patient advisers Grada Weggeman and Katja Zuur.
Just fill out this form and they will get in touch with you soon.