Safe diabetes are - Diabeter
Safe diabetes care
The care we give to children and young adults with type I diabetes is meant to give them a good quality of life. This automatically means that the care must be safe. In 2013 we've worked out our attention to the safety-issue in a safety management program that is now the basis for all work at Diabeter. The core of this program is taking stock in all risks that might occur at Diabeter and preventing problems and dangers in the care we provide.
To this end we perform audits in which we test our care and our people. Patient safety is an integral part of all we do. To us the experience of our patients is a valuable way to monitor our care and make it better. With this we also ask our patients how they are doing. This is called patient-related outcome measurements (PROMs). It is an important part of our evaluations. Spontaneous suggestions for improvement of our quality and safety are always welcome via our safety coordinator Marja Buijs: kwaliteitenveiligheid@diabeter.nl or cliëntenraad@diabeter.nl. 
Certification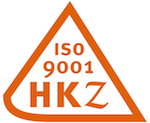 On the basis of our safety management system we have gained our HKZ-standard "client/patient safety" in 2013, an important cornerstone for the safety of our care. A yearly review on this standard compels us to maintain a sharp focus on this and helps us to continuously make our care better.
Your rights as a patient
Of course we do our utmost to adjust the care for you or your child to your wishes. We want to put forward to you your rights as a patient.
Information
In accordance with the law we have to inform you in full about medical examinations or medical treatments you are submitted to. This way you can decide whether you are in accordance with such an examination or treatment or not. If you have the feeling you lack information, or if anything is unclear, please ask your caregiver for explanation.
Consent
If your doctor advises a treatment or an examination he always needs your (verbal) consent. For children up to 11 years of age the parents decide. If the child is between 12 and 15 both the child and the parents decide. Patients from the age of 16 can make their own decisions about their treatments. Of course children under 16 need to be let in on decisions about treatments or examinations.
Inspection of medical file
As a patient you have a right to look into your own file or ask for a copy. You could be asked to pay for having a copy made. Children up to 11 years of age have no right to look into their own files, but their parents do. Children of 12 to 15 do have the right to look into their files, their parents can only do so if the child gives its consent. From the age of sixteen patients are allowed to view their files without parental consent.
Scientific research
Diabeter conducts scientific research on the cause of diabetes and new treatments or ways of curing the disaease. Research is subject to medical and ethical review beforehand. If we ask you to take part in scientific research, you always need to give your consent in writing first.
More information about your rights as a patient can be found on the website of the Vereniging Kind en Ziekenhuis.