Frequently asked questions
How does the Dutch healthcare system work?
Are you thinking about moving to The Netherlands because of a job opportunity or study and do you have type 1 diabetes? We aim to to be of assistance to you in your search for information about the Dutch health care system and for type 1 diabetes care in particular. This page on our website will be a good starting point for all the information you need: Type 1 diabetes care in Holland.
How do I sign up for Diabeter?
Diabeter provides people with type 1 diabetes with specialist diabetes care. We would like to tell you in an introductory meeting what our type 1 diabetes care can do for you. Katja Zuur and Grada Weggeman are there to answer all your questions and to advise you further. You can contact one of them here.
How does a switch work?
If you (child) are already being treated elsewhere for type 1 diabetes, you can have your treatment taken over by Diabeter.
If you want to switch or have questions about this, start by filling out the contact form on our website.

Katja Zuur or Grada Weggeman will then contact you and give you all the information about a possible switch.

If you then decide to switch, you can get a referral letter for Diabeter from your GP or medical specialist. 
It is also possible to get a 'second opinion' from us. This can also be requested via our contact form. 
Patients from surrounding hospitals in Rotterdam, Groningen and Eindhoven are referred directly to Diabeter by their family doctor or hospital after the diagnosis of diabetes. Increasingly, general practitioners from the regions and beyond are also referring patients with newly detected diabetes directly. 
What can I expect from Diabeter in the period after my transfer?
During the first three months, care is often more intensive. We would like to get to know you, you should get to know us, and we will discuss your treatment goals with you. How often you come after that is in consultation with your treatment team. Every quarter we have a treatment contact, either at the location or via video call. 
It is important to know that we ask you to read out your pump or possibly linked system such as your FGM every four weeks and upload it to your electronic patient file at Diabeter.
Where is Diabeter located? 
Diabeter is located in Rotterdam, Eindhoven, Groningen and Deventer. All our locations are small and homey. A hospital atmosphere is not at all necessary for good care.  
For the Amsterdam region there is a separate  type 1 diabetes centre in collaboration with Amsterdam University Hospital (Amsterdam UMC): Diabeter Centrum Amsterdam.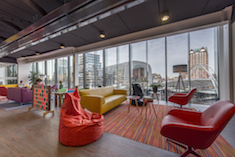 What if I have an acute problem during the evening, night or weekend?
Through our emergency line you can reach a Diabeter specialist in type 1 diabetes directly for acute questions in emergencies 24 hours a day, 7 days a week. It is important that you collect a number of details well in advance. Within this website we have set up a special page for emergencies, with all the information about our emergency line and the relevant data you need to collect.
In case of life threatening situations you obviously call 112 first.
Do I have to pay extra for care at Diabeter?
No, it concerns medical care that is reimbursed by your health insurer. If you maintain your currrent health care insurer in your home country, contact them prior to treatment with us just in case.  Diabeter, just like a hospital, is a foundation and not a private commercial clinic. Diabeter has an agreement with all major and smaller health insurers so that you will not receive a bill at home. However, our diabetes care is also subject to the excess of your health insurance. This excess only applies to adults aged 18 and older. For children, this excess does not apply. Note: if your health insurance is interrupted, for example due to a stay abroad, there may be financial consequences for you. 
And what if an admission to hospital is necessary?
Hospitalizations are rarely necessary for our patients. This has to do with extensive instructions and information about diabetes to you, our 24-hour accessibility to the specialist and the fact that most treatments (even with better results!) can be performed on an outpatient basis. Per year, only 3% of our patients need to be hospitalized because of their diabetes. This is a very low number compared to the national average.
In the event of any necessary hospitalization, this can be done (emergency or otherwise) at any hospital through a normal referral. We will arrange this for you.
We have special agreements with the ErasmusMC/Sophia Children's Hospital, IJsselland Hospital in Capelle a/d IJssel for special, complex situations. We also have special arrangements with the Gelre Ziekenhuizen in Apeldoorn/Zutphen, the UMCG in Groningen and the Maxima Medisch Centrum in Veldhoven when hospitalization is necessary. . 
And if tests are needed?
Diabetes-related lab tests (blood tests and urine tests) are carried out at Diabeter when you have an appointment, if there is reason to do so. So you do not have to come separately for this. Your HbA1c value is determined by a finger prick and is known after 6 minutes, so even during your outpatient visit. For eye checks, we work with fundus photography. 
How does the treatment go?
For further information about a first visit and further treatment at Diabeter, click here. 
Do all patients at Diabeter use an insulin pump?
No. 60% of our patients use an insulin pump system, 40% do not and inject insulin, which we also call MDI. Of course, together with you we will look for the system that suits you best and with which you will achieve the best treatment goals, which differ from person to person.